More links on Radio CAE

www.werl.de - The city of Werl, hosting place of CAE, on the internet.
www.dl7ok.de - Another friend of CAE presents pictures of the studios on his website.
www.hammondmuseumofradio.org - Very affectionately managed Canadian museum of radio.
www.zschauer.de - A German announcer for one night in june 1969 at Radio CAE.
www.ruhrmemories.ca - More information about "Little Canada in Westphalia" at this URL
Helmuth Euler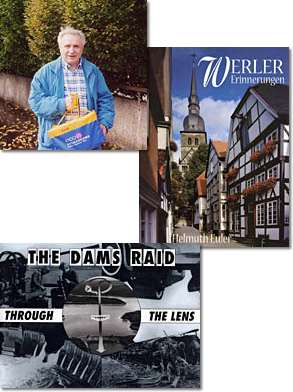 Mr. Helmuth Euler, famous photographer and author from Werl, supplied us with many pictures concerning Radio CAE, most of to be found in his book "Werler Erinnerungen" (Memories of Werl), which allows on more than 350 pages a great insight of the history of the old hanseatic city.
Another just released book from Mr. Helmuth Euler deals with the allied attack on the Möhne-dam in WW 2.
More than forty years of intensive researches created a worldwide unique work with many previously unreleased facts and photos (available only in English).
Both books are available at
Fotostudio Euler, P.O. Box 1263, D-59457 Werl, Germany
(phone and fax: +49 +2922-2848).
"The Dams Raid" and related topics about WW II are also available at:
Webdesign

These pages were designed by Innovation Durch Design - Internet Services
Our Webpage: www.idd-is.de
EMail: This email address is being protected from spambots. You need JavaScript enabled to view it.