Home

Update 2020


50 years ago Radio CAE quit the airwaves forever...

Celebrating this anniversary we prepared a film about Radio CAE starting on October 18th 2020 at 11:30 p.m. CEST (central European summertime) presenting a portrait of the station up to midnight, when the original closedown from 1970 could be relived again.

YouTube: https://youtu.be/BkuYEtXMcoI
Vimeo: https://vimeo.com/468493345 (best quality, no commercials)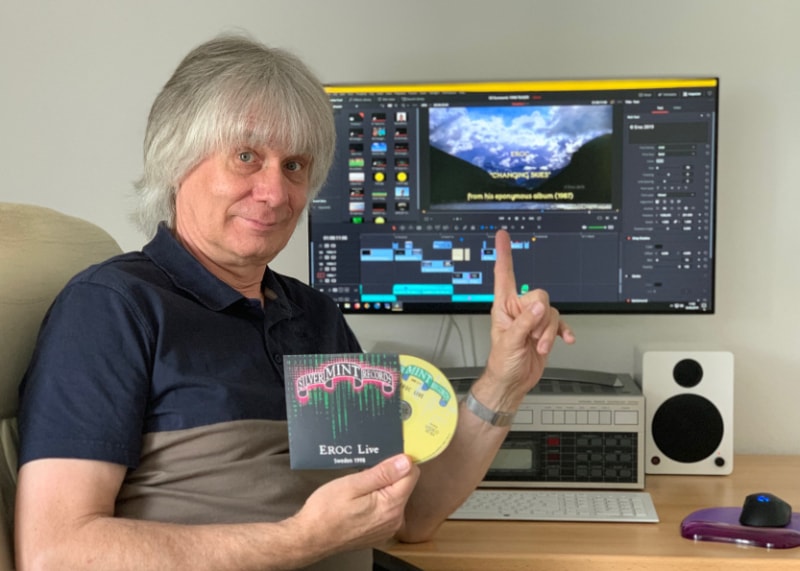 EROC's first solo performance after he had left Grobschnitt took place in 1998 at the
Eurosonic Festival in Sweden, hosted by Winfried Trenker from WDR Radio.
Right now an amateur bootleg was discovered and turned into a full-length movie,
available for € 18,- on Blu Ray here:

https://eroc.jimdosite.com/


This email address is being protected from spambots. You need JavaScript enabled to view it.


A short compilation can bee seen here:



Eroc (Joachim H. Ehrig) was born on Nov. 15th, 1951 in Weimar / Thuringia. By end of 1954 he moved with his parents to Oberhausen (Ruhr Valley) and in 1961 to Hagen in Westfalia. There he founded in 1966 his student band The Crew, painting the town of Hagen and beyond during the following years. From this outrage gang which truly can be named the first Punk band, in 1971 Grobschnitt came into being, where Eroc played (not only) drums until 1983.
Besides he forced his foible for electronic gear and recording-technology, later becoming most important for The Crew and Grobschnitt and leading in 1975 to a solo-career, when he started doing complete productions by using playback-methods. Until 1986 he recorded five albums, being released by Metronome / Brain on Vinyl and later on CD.
From his third LP "Eroc 3" (1979) his greatest hit "Wolkenreise" (Journey Of Clouds) was released millionfold and is heard throughout the decades on radio and TV up to the day, ringing in everyone's ear (not only) in Germany.